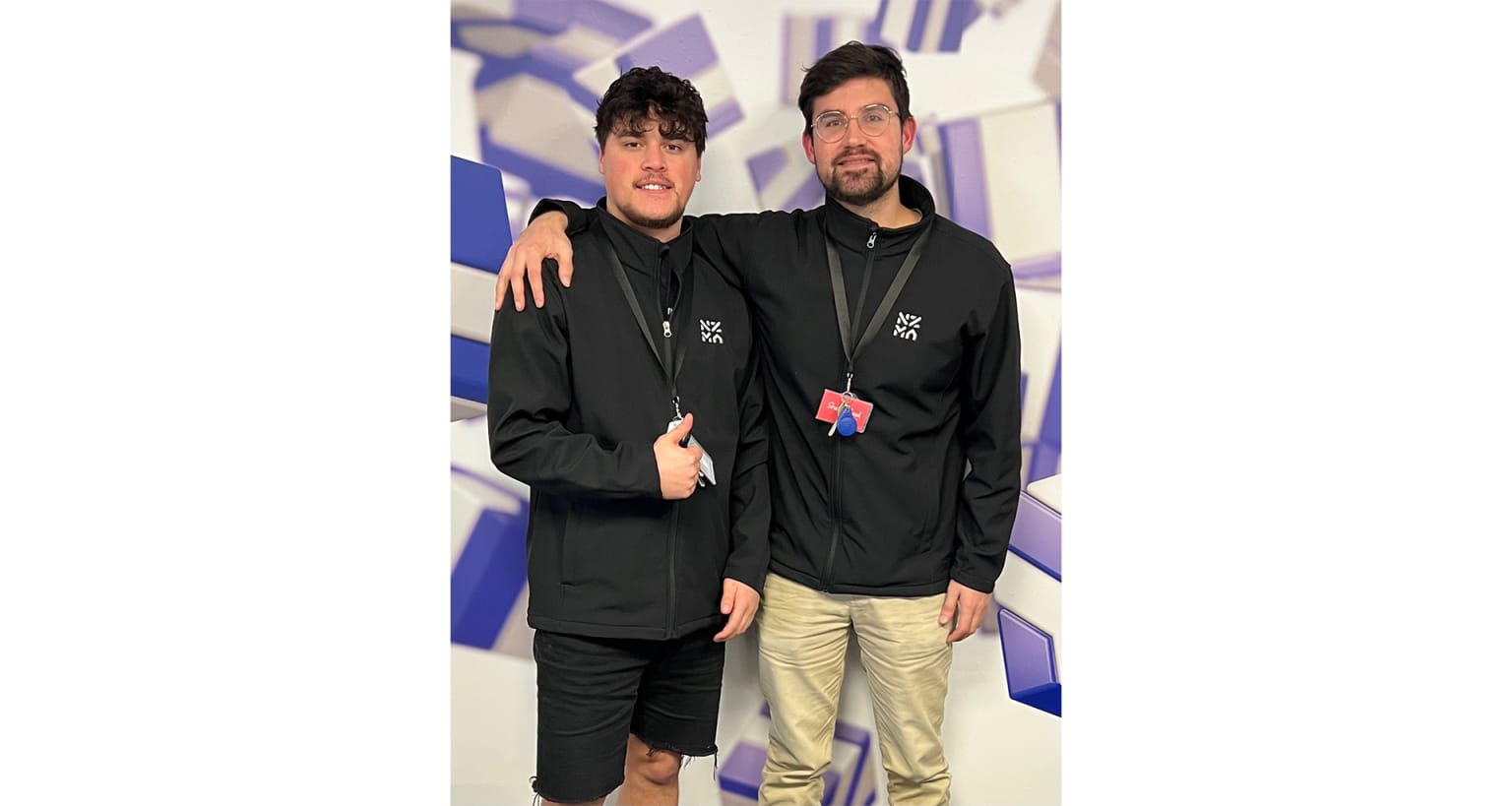 The video game sector is booming – and it's tipped to keep on growing.
According to PwC, the expansion is expected to make the global gaming industry worth $321 billion by 2026.
To pave the way for the small but rapidly growing industry in New Zealand, NZMA has recruited the best of the best, Manaaki and Alonso, to lead and teach the Esports education programme at NZMA Ōtāhuhu.
Manaaki, also known as FreshCr0wn, competed in the APAC division of the international NBA 2k league and is one of the top NBA2k19 esports players in New Zealand.
Alonso, also known as Alonchito, is a retired League of Legends esports personality and the former head coach of Mad Kings, Estral Esports and Lyon Gaming.
Meet Alonso Luis Garcia Soto "Alonchito"
Alonso's career was propelled to new heights after landing first place at the Peru National Circuit Championship in 2018 – granting him an exclusive spot on the Collegiate Star League, the premier division of League of Legends.
Alonso would then become head coach of esports teams Estral Esports and Lyon Gaming – who both placed in the Division of Honour 2019, the biggest League of Legends championship and one of the most important esports events in Mexico.
With Alonso's coaching, Estral Esports has built a dominant path – becoming back-to-back winners of the Division of Honour, and representing Mexico in the Regional Norte 2020 where they achieved first place and earned a seat at the Opening Promotion for the Latin America League 2021.
"As the world becomes increasingly digitised, the upcoming generation are becoming more connected with esports rather than physical sports," says Alonso.
"It's never been a better time to grow esports in New Zealand."
Meet Manaaki Vercoe-Kameta "FreshCr0wn"
Manaaki has competed in global tournaments, including APAC, the Australia New Zealand ProAm League and the Oceanic Cruise League – ranked in the top 20 in the Asia Pacific region.
"Esports is growing in New Zealand I'm excited to be a part of it," says Alonso.
"In New Zealand alone there are over 1.5 million gaming households. Of those, 75% would play video games for a career."
"With our skills and experience as professional esports players, Alonso and I are geared up to scaffold the next generation of gaming stars, while also getting more students excited about learning."
The Esports programme is available at NZMA Ōtāhuhu, Wellington, Christchurch, and Porirua. To find out more, click here.